[Pserver Sro] ♦ Pioneer Online ♦ 100Cap - Chins & Euros

Opening Time: Friday, 04.07.2014 16:00 Pioneer Time
We invite you again to join our project Pioneer
After we collected a lot of experience, we brought the project to perfection.
The Balance between the races CHN and EU has been overworked and the system was made easier
for beginners, for example there is a Pain Quota for CHN.
We are a professional team from all over the world, we are 24/7 online, DDoS Protected
and offering you fair game play with a lot of cool and new features and fun.
All of our team are trusted people and offering help, while there will be no GMs in the future.
This server has a unique system made by our developers with a new and different job based SOX system,
with a new SUN Glow and opt. Lv glows, new Uniques and many other unique features which make the game
play interesting and funny.
Website
We are reopening, due many players left because of the bad balance.
Also our players voted for a reopening, so here it is with many changes!
Old players will get their Silk from the last 2 months back!
Server Info Value
| | |
| --- | --- |
| Cap | 100 |
| Race | Chinese + European |
| Rates | 40x Solo(Exp&SP) , 60x Party(Exp&Solo) |
| Drop Rate | 15x |
| Job Rates | 70x |
| Free Silk | From Uniques & Vote on Website |
| Fortress War | Hotan at start |
| Capture the Flag | Working |
| Battle Arena | Working |
| DDOS Protected | Yes |
Features


Sox System
here is a new Type of Weapons, called Seal of Heavy Storm.
Those Weapons are as strong as lv 90 Sun+3 and got 1 Crit / Block Ratio more.Also there is a new Glow including lightning-, black- and white SoX Glows
Here you can see a little Tutorial how to get them:
http://www.youtube.com/watch?feature=player_embedded&v=4t7j_5Ys1qc
The Talismans of Medusa are now also available to get from new Uniques in the Job Temple;
-Babilon
-Fire Cerberus
-Yuno
Special Titles
For nearly every Unique there is a Quest to gain a Title at the NPC "Quest Manager So-Ok" located in Jangan[u][b][i][/i][/b][/u]

New Job Based System

There is a Job Temple where NPC Thieves and Hunters are spawning.
It's only in job mode possible to join it and you can take there Quests to recieve Silks and Gold.
To accept the Quests you need to speak to the NPC which is just at the place where you join the temple

Item Stacks
» Stock of Pots = 1000
» Stock of Arrows = 10000
» Stock of Elixirs = 500
» Stock of Stones and Tabs = 100
» Stock of Free Silk = 10000
Academy System
We removed the Academy System because it has no sense to plvl 100 of the own chars

Magic Pop
Disable because play2win not pay2win
Chopper Coin System
You can collect Chopper Coins at CTF and Battle Arena,
with those you are able to buy SoSun Accessories.

Balance between CHN and EU
- Added a Pain Quota Skill for CHN Chars
- Increased the Mag+Phy Dmg of CHN Chars
- Decreased the Stun of Warriors

Events
» Unique Events
» Hide and Seek Events
» PvP Events
» Christmas and Easter Events
Fortress War

| | |
| --- | --- |
| Register | friday |
| Play | every Saturday at 16:00 GMT+1 |
Start Items
50 Reveres Scroll
1000 HP
1000 MP
20 Speed Scroll
Wolf Scroll
10,000,000 Gold
30000 Skill Point
7 Equip Items
10 HP / MP +1300 Increase Scrolls
Free Silks and Special Items
To avoid overpowered donators, there are Free Silks which you can get from:
» the Job Temple Quests;
» hunting Uniques;
» winning Events;
» VIP Silks from voting
With those Silk you can buy some nice items from the Silk Trader, located in Hotan and Jangan.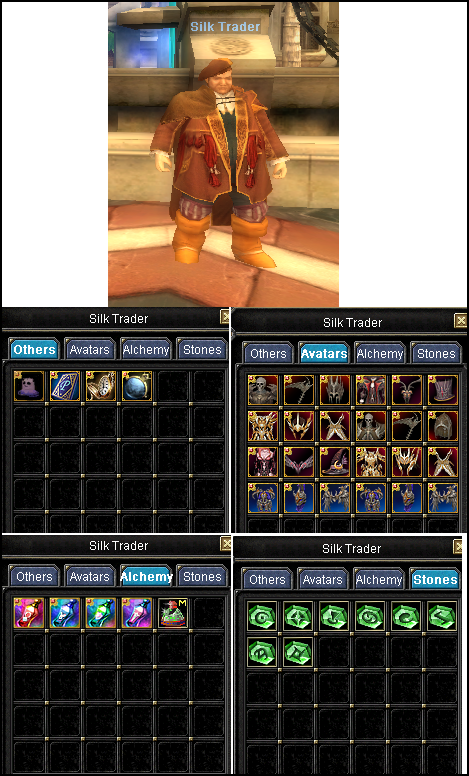 Those Items are:
» Grab Pets, Pet Clocks, Globals, Premium;
» Avatar Dresses
» Special Elixirs or Magic Lucky Powders which have a higher success chance than normal ones;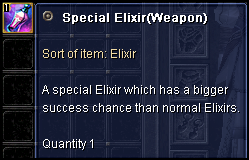 Unique Spawns and Drops
» All standard Uniques (TG, Cerb, Uru, Ivy, Isy, Lord and Demon)
» Jupiter and STR Jupiter spawn at the Holy Water temple, they drop Silver and Gold Coins (not many)
» Roc (every Sunday 15:00 GMT+1) with decreased damage and very nice drops, for example Avatars, Silks, Immortals, Astrals, Dmg Scrolls and Roc Set parts
» Haroeris and Seth spawn in the Jobtemple and drop Gold Coins, Immos, Astrals, Globals
» Anubis and Isis spawn in the Jobtemple and drop Silver Coins, Immos, Astrals, Globals
» Medusa (every day 14:00 GMT+1) drops SOM Items, Globals, Immos, Astrals
» Babilon, Fire Cerberus and Yuno spawn in the Jobtemple and drop Gold Coins, Silver Coins and Talismans
--> every Unique drops Silks
--> the STR Uniques are created to give STR builds also a chance to kill Uniques
------------------------------------------------------------------------------------------------------------------------------------------------------------------------------------------------
Also ich fange da heute dann an, und hoffe, dass paar von euch dazukommen werden
Eine Gilde können wir dann aufjedenfall starten