Pioneer #2 • Cap 100 • Neues Job Based System • Vote 4 Silk • Gut geschützte Systeme • 24/7 Online

Opening Time: Friday, 10.07.2015 16:00 GMT+1
Pioneer Gaming-Network is job based with a lot of special features, we already opened the server[Pioneer#2] which failed after using Torque. Our highest peak is 1800 Players so we ask you to join our project after we are using a more stable protection program.

Pioneer #2

We decided to open the 2nd Server Division with nearly the same Features because of these reasons:
- To offer a bigger map for a big amount of players
- To give everyone the chance to play on it just from its opening
- To have the possibility to seperate some single features on the servers which have both good pro-arguments
- After the first opening was successful in the beginning, there are many requests to open it again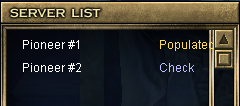 After having Pioneer #1 for over 1 year, our experience has been widened, as long as we had some problems and mistakes and it's properly solved, you can definitely feel the secure with Pioneer Gaming-Network Team.
We brought the project to perfection, and our server is always able to upgrade so feel free to suggest improvements stuff to add on our servers.
We are a professional team from all over the world, DDoS Protected | 24/7 Online
and offering you fair game play with a lot of cool and new features and fun.
All of our team are trusted people and offering help.
This server has a unique system made by our developers with a new and different job based

SOX

system,
with a new SOX Glow and opt. Lv glows, new Uniques and many other unique features which make the game play interesting and funny.
The Balance between the races CHN and EU has been overworked and the system was made easier
for beginners, for example there is a Pain Quota for CHN.
Our server is popular and having a lot of special features, During the whole time the failures is upgraded our experience.
New players will not be strong instantly, We created a concept to keep the balance to our loyal players which also shouldn't be hard for upcoming players.
Also we have a Free Silk feature which will kill pay2win system, you can read about it later in this thread.

Pioneer Gaming-Network | Job Based | Cap 100 | Protected | New SOX
If you guys like our projects feel free to join us, we are always waiting for you =)
Homepage Facebook Official Pioneer Trailer: Pioneer Gaming-Network | Cap 100 SRO - YouTube Server info's
| | |
| --- | --- |
| Cap | 100 |
| Skills Cap | 100 |
| Degree | 10/12 |
| Race | Chinese & European |
| Solo EXP/SP Rates | 40x |
| Party EXP/SP Rates | 60x |
| Guildmember Limit | 24 |
| IP Limit | 3 |
| Droprate | 15x |
| Alchemy Rate | 1x |
| Max Opt.Lv | +13/+15 mit Adv. |
| Job Rates | 70x |
| Monster Respawn | 5x |
| SOX | Neues System |
| DDOS Protected | Ja |
| Exploits Protected | Ja |
| Free Silk | Von Uniques & Job Temple |
| VIP Silk | Vote/Donate |
| Battle Arena | Ja |
| CTF | Ja |
| Fortress War | Jangan und Hotan |
| FGW | Ja |
| Fellow Pets | Ja |
| Magic POP | Nein |
| Tägliche Events | Ja |
| Job Temple | Ja |
Features
Sox System
here is a new Type of Weapons, called Seal of Heavy Storm.
Those Weapons are as strong as lv 90 Sun+3 and got 1 Crit / Block Ratio more.
Also there is a new Glow including lightning-, black- and white SoX Glows
Here you can see a little Tutorial how to get them:
Pioneer-Gaming-Network Seal of Heavy Storm - YouTube
The Talismans of Medusa are now also available to get from new Uniques in the Job Temple;
-Babilon
-Fire Cerberus
-Yuno
-NPC Thieves/Hunters
Or you can simply try your luck in the Forgotten World.
Also some Uniques which are spawned at Unique Events are dropping Talismans.
Special Titles
For nearly every Unique there is a Quest to gain a Title at the NPC "Quest Manager So-Ok" located in Jangan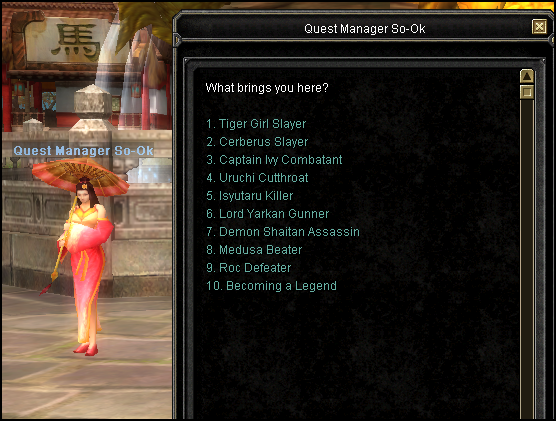 New Job Based System
There is a Job Temple where NPC Thieves and Hunters are spawning.
It's only in job mode possible to join it and you can take there Quests to recieve Silks and Gold.
To accept the Quests you need to speak to the NPC which is just at the place where you join the temple.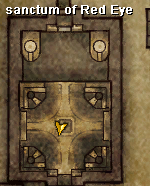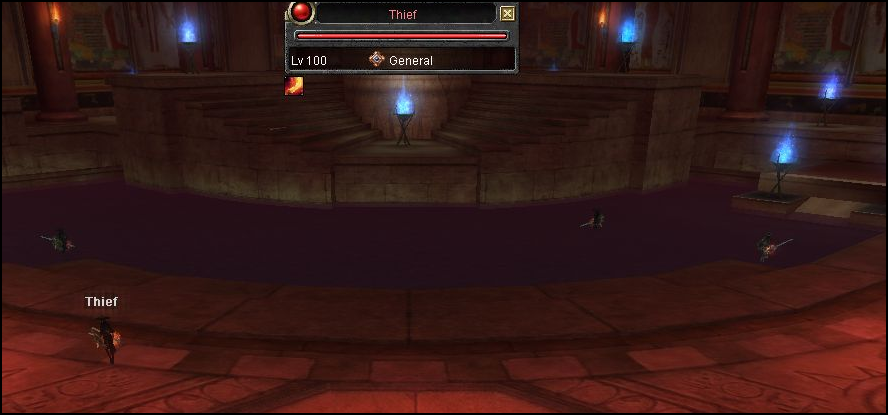 The 1st Quest is to kill Thieves/Hunters (in the Temple and on trades)



The 2nd is to kill player Thieves/Hunters/Traders into the Temple



The Uniques in the Job Temple drop Silver and Gold Coins, with them you can buy Seal of Sun items from an NPC in Alexandria,
but it's hard to get those Coins and you can only get Equip items there, no weapons and no Accessories.

White Thief Suits for CHN+EU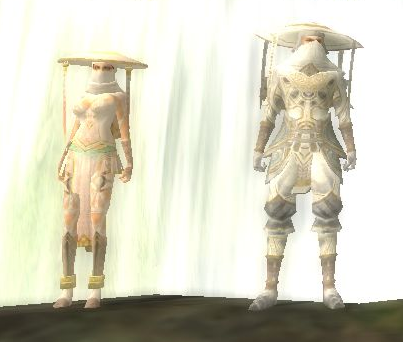 Elite Thiefs and Hunters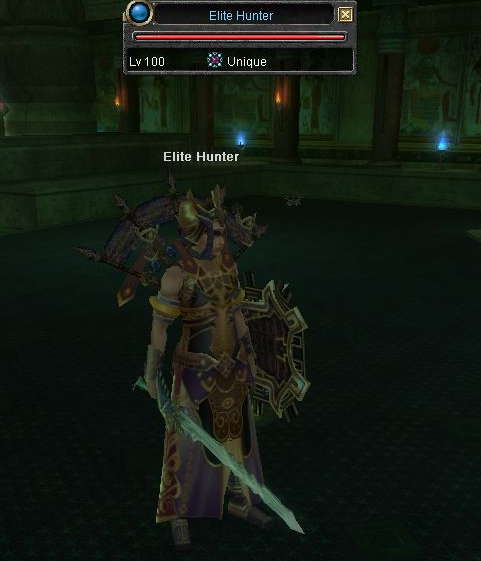 Job System
We rebuilt the Academy System because it has no sense to plvl 100 of the own chars
We changed it to a Job Rank, where it counts if you kille Player Thiefs/Hunters/Traders and of course there are some restrictions for example if you kill a player more than 3 times in 6h, it will not count more - to avoid cheating.
Job buffs
- As already said, we added the awesome honor buffs to our server which you could get by killing your job enemies.
- After having a job you should register to 'Academy'and then start fighting with your job enemies and there you earn Honor buffs.
- The Job Rank resets every 2 weeks so everyone has the chance to reach the top of the rank.
New Uniques for Events etc.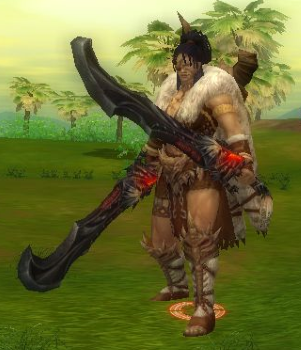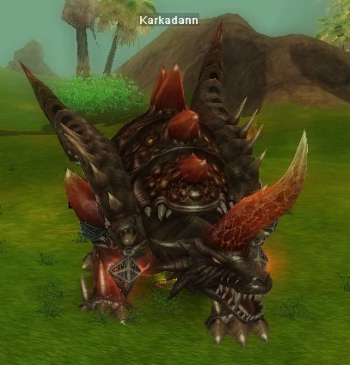 New Grabpets, for example Lord Yarkan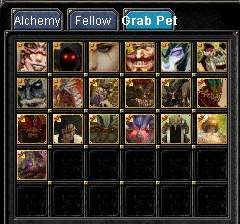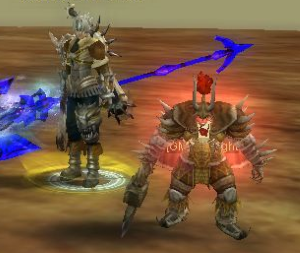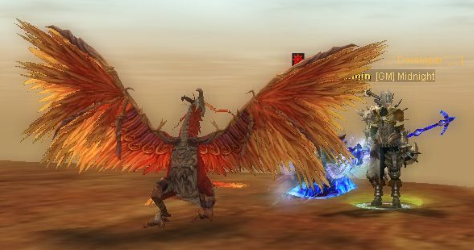 Balance between CHN and EU
- Added a Pain Quota Skill for CHN Chars
- Increased the Mag+Phy Defense of CHN Chars
- Decreased the Stun of Warriors
Events
» Unique Events
» Hide and Seek
» PvP Events
» Christmas and Easter Events
» Critical Event
» Race Event
» Alchemy Events
» Job war & Trade Events
» Search & Destroy
» Dash Events & way much more
Fortress war
Register: Friday
Play: every Sunday at 19:00 GMT+1
Start Items
50 Reveres Scroll
1000 HP Pots
1000 MP Pots
20 Speed Scroll
1 Grab Pet for 30 Days
1 Wolf Scroll
10,000,000 Gold
500.000 Skill Points
7 Equip Items
10 HP / MP +1300 Increase Scrolls
NPC Items are SOM+7 Until 8Dg, 9+10Dg are normal +7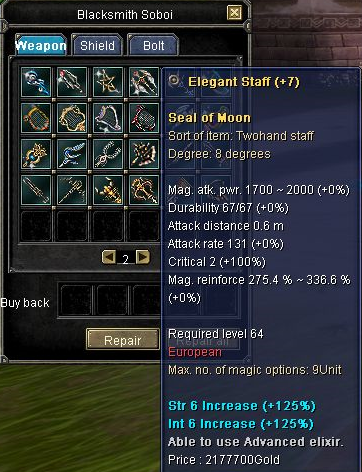 Free Silks and Special Items
To avoid overpowered donators, there are Free Silks which you can get from:
» The Job Temple Quests;
» Hunting Uniques;
» Winning Events;
» CTF and Battle Arena
» VIP Silks from voting
With those Silk you can buy some nice items from the Silk Trader, located in Hotan and Jangan.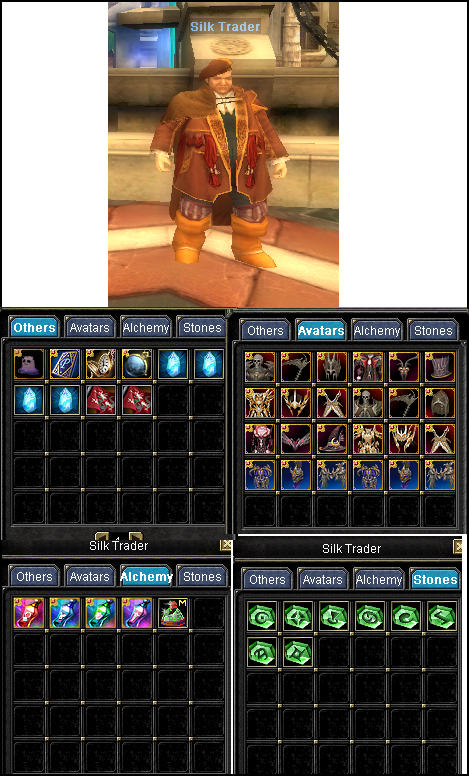 Those Items are:
» Grab Pets, Pet Clocks, Globals, Premium, Dimension Holes and GDFs;
» Avatar Dresses
» Special Elixirs or Magic Lucky Powders which have a higher success chance than normal ones;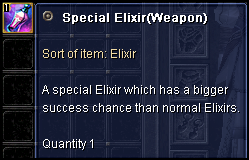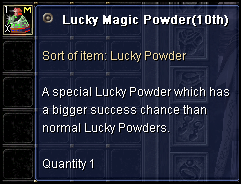 Unique Spawns and Drops
» All standard Uniques (TG, Cerb, Uru, Ivy, Isy, Lord and Demon)
» Jupiter and STR Jupiter spawn at the Holy Water temple, they drop Silver and Gold Coins (not many)
» Roc (every Sunday 15:00 UTC+1) with decreased damage and very nice drops, for example Avatars, Silks, Immortals, Astrals, Dmg Scrolls and Roc Set parts
» Haroeris and Seth spawn in the Jobtemple and drop Gold Coins, Immos, Astrals, Globals
» Anubis and Isis spawn in the Jobtemple and drop Silver Coins, Immos, Astrals, Globals
» Medusa (every day 14:00 & 18:00 UTC+1) drops SOM Items, Globals, Immos, Astrals
» Babilon, Fire Cerberus and Yuno spawn in the Jobtemple and drop Gold Coins, Silver Coins and Talismans
--> every Unique drops Silks
--> the STR Uniques are created to give STR builds also a chance to kill Uniques
Server Structure
- Our 2 Servers are running together on 3 Dedicated Servers with each has and SSD and 64GB RAM.
- You can choose between Server 1 and 2 while logging in, it's just a 2nd Division.
- Protected by Hyperfilter and own filters.
Homepage
Facebook